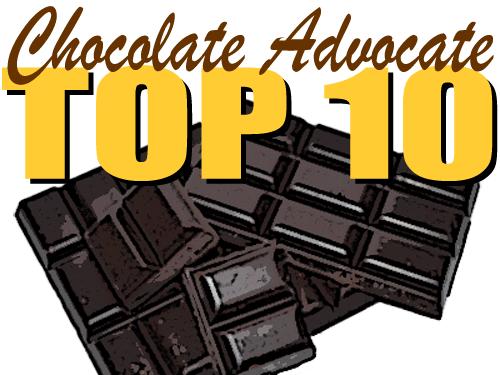 Follow this link
20°N & 20°S Presents: The Top 10 Best Chocolate Makers - 20°N & 20°S
:
'via Blog this'
I came across this blog of Candice Alström she describe herself as an amateur chocolate taster. She named her blog 20°N & 20°S as it comes from her knowledge that the best chocolate being produced in the world, grows between the parallels of latitude 20° North and 20° South of the Equator.
Another words to describe and call the 20°N & 20°S direction is:
The band 20° north and south of the Equator where the
Theobroma cacao
tree grows. From its origins in Brazil and Central America, it now grows in Ghana, the Cote d'Ivoire, Madagascar, Grenada, Java, Sri Lanka, and Sumatra, in addition to Venezuela, Ecuador, and Mexico.
(source -
http://www.thenibble.com/reviews/main/chocolate/glossaryr.asp
)
I find the review interesting. Although her choices were largely American it is not biased said she for her being an American. I was suprised though for the mentioned of a Filipino cacao as used and produced by Shawn Askinosie, she describes:
His chocolate happens to be world-class. He touts one of the best white chocolate bars in the business as well as making amazing dark chocolate bars using Filipino cacao. His Davao collection is the some of the worlds best from that region.
So there you go, what you think of her review, how is your list compared with her?